There are several alternatives when it comes to kitchen cabinet hardware. The appropriate hardware, including knobs, pulls, hinges, and latches, may significantly improve the use and appearance of your kitchen cabinets. Let's look at the many varieties of kitchen cabinet hardware that are now on the market.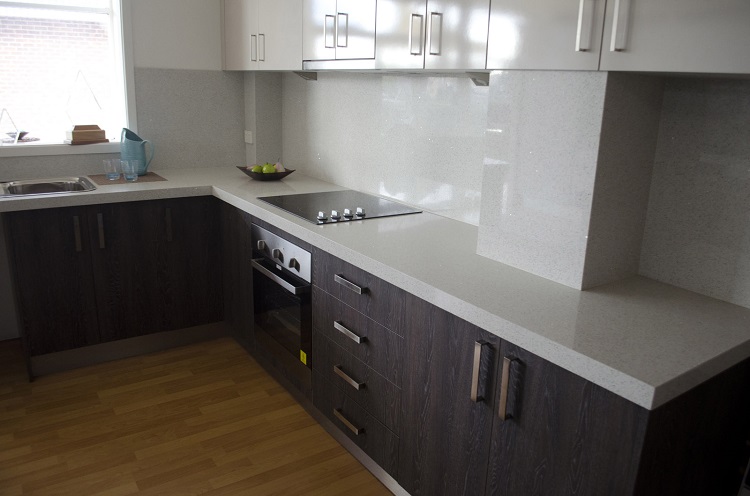 Knobs:
Cabinet knobs are a common selection for kitchen cabinets. You can choose the ideal fit for your cabinet design since they are available in a variety of styles, sizes, and materials. There are several variations available, whether you want glass knobs with a retro feel or sleek, contemporary stainless-steel knobs. Knobs provide a simple but efficient method to open and shut your cabinets. They are normally affixed to the cabinet door with a single screw.
Pulls:
In comparison to knobs, pulls, also known as handles, give a somewhat distinct look. They often have a greater length and provide a stronger grip. Similar to knobs, pulls come in a variety of designs and materials, including brushed nickel, bronze, and brass. Depending on your taste and how your cabinets are designed, pulls may be installed either vertically or horizontally.
Hinges:
The smooth opening and closing of kitchen cabinet doors is made possible by hinges, which are a crucial part of the hardware. When the cabinet doors are closed, concealed hinges are a popular option since they blend in seamlessly. They are also adjustable, enabling you to perfectly line the doors. On the other hand, surface-mounted hinges are noticeable and may give a decorative aspect to your cabinets.
Drawer Slides:
If your kitchen cabinets feature drawers, drawer slides are essential for simple and smooth operation. Drawer slides come in a variety of designs, including side-mount, under-mount, and center-mount options. The most popular slides are side-mount slides, which fasten to the sides of the drawer and cabinet. Your drawers will seem slick and tidy thanks to under-mount slides, which are hidden. Under the drawer, center-mount slides are placed and provide stability and support for larger loads.
Latches and Catches:
Your cabinet doors are kept shut securely by latches and catches, which are modest but important pieces of hardware. Commonly used magnetic catches provide a neat and streamlined look. Another choice is roller catches, which include a little roller to keep the door closed. Cabinet locks, which are often seen in classic or vintage-style kitchens, give a nostalgic and charming element.
Decorative Hardware:
In addition to useful hardware, aesthetic accents may improve the way your kitchen cabinets appear overall. For instance, backplates are ornate plates positioned behind knobs or pulls to offer an additional level of aesthetic appeal. On cabinet doors, decorative hinges with elaborate patterns and decorations may serve as a focus point. You may add these ornamental accents to make your cabinets more distinctive and reflect your particular taste.
Conclusion
There are many possibilities for every kitchen design and taste among the several kinds of kitchen cabinet hardware that are available. Each form of hardware has a particular function and gives your cabinets its own unique flare, whether you pick knobs, pulls, hidden hinges, or beautiful latches. Visit a trustworthy Kitchen Cabinet Hardware Supplier that provides a wide range of high-quality items if you want to locate the ideal hardware for your kitchen. Keep in mind to choose hardware that not only improves the operation of your cabinets but also harmonizes with the rest of the kitchen's style.