With people using their phones more and more to access the internet, it's now easier than ever before to upload your news to indymedia.
In your phones browser, go to…
mob.indymedia.dk.
…where you can check out a reduced version of the site, and also publish text, video and photographs directly from your phone. Your mobile report will then appear on the Tumblewire, which is linked to from the website's front page.
The publish button is at the top of the page. Clicking this will take you to the following page: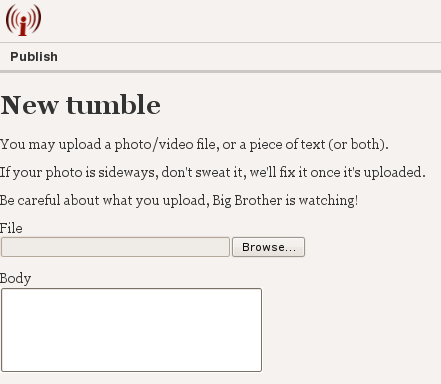 From where you can add text to the "body" using your phones keypad, and/or select a video or photograph to upload from your phones memory.
You will need to enter the text that appears in the "No Robots" box before clicking the publish button at the bottom, then your contribution will appear on the sites Tumblewire.