On 5-April 2011, the IAC HQ formally complained, (alternate link) to the Delhi Police about the anti-national and seditionist activities of Anna Hazare and Kiran Bedi, who on 5-April-2011 had participated in a motor cavalcade draping the Indian Tricolor in a disrespectful manner in a vehicle displaying a map with incorrect boundaries of India, ie. ceding the Aksai Chin to China and other parts of India to Pakistan.
On 7th-April 2011 the Special Commissioner of Police, (Vigilance) Delhi Police took cognisance of the IAC HQ's complaint of the anti-national activities by Anna Hazare and Kiran Bedi which took place in full view of Delhi Police officers without their arrest (Dr. Kiran Bedi is a retired senior Police officer) and is now a vigilance enquiry under the Joint Commissioner (Vigilance) of Delhi Police.
Photo evidence was gathered by IAC co-founder and General Secretary Mr. Veeresh Malik.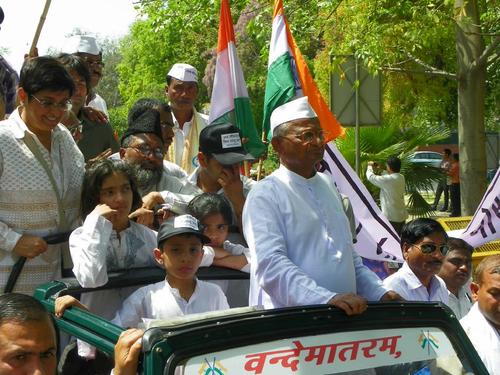 Kiran Bedi and Anna Hazare drape national flag on motor vehicle.*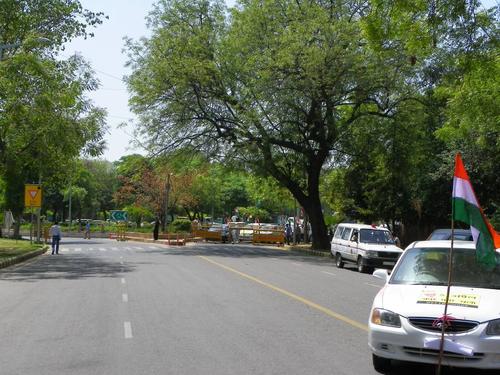 Anna's cavalcade flies the India Flag in violation of the Flag Code in full view of Delhi Police patrol cruiser*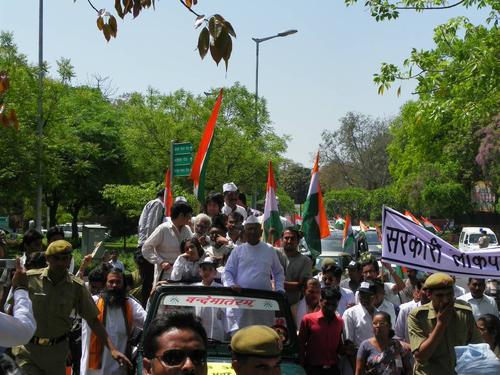 Kiran Bedi and Anna Hazare travel in a vehicle approved by Pakistan as evidenced by vehicle's windshield security sticker*