About Adium¶

Adium is the recommended jabber client for Macs. It is open source and supports OTR for end-to-end message encryption.
You can download Adium from adium.im
Configuring an account¶
(1) Adium menu > Preferences menu item > Account tab
(2) Click plus icon in bottom left, and select Jabber.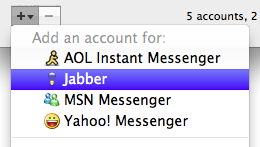 (3) In the Account tab, enter your riseup email address and password.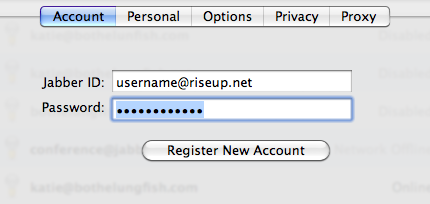 (4) In the Options tab:
For file transfer proxy, specify proxy.riseup.net.
Make certain that Require

SSL

/

TLS

is checked.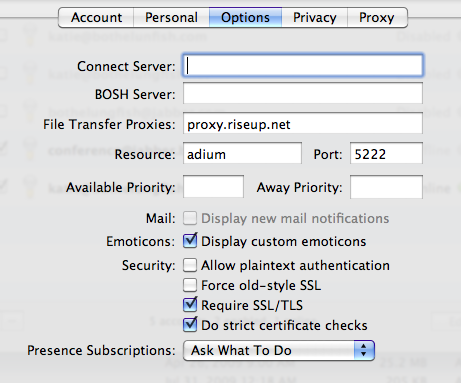 (5) Click OK
Tor with Adium configuration¶
To configure Adium to use Tor, you need to modify your settings as follows:
First add a new Jabber account by going to File, then Add Account, then Jabber…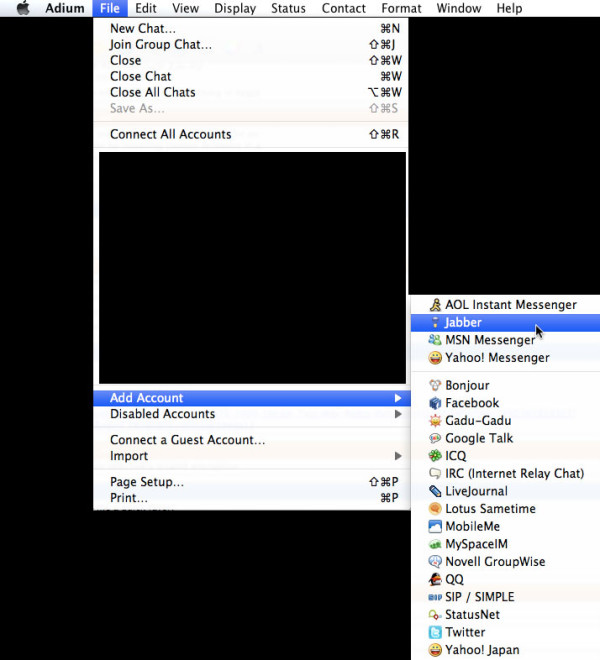 Then fill out the account options with your riseup username and password…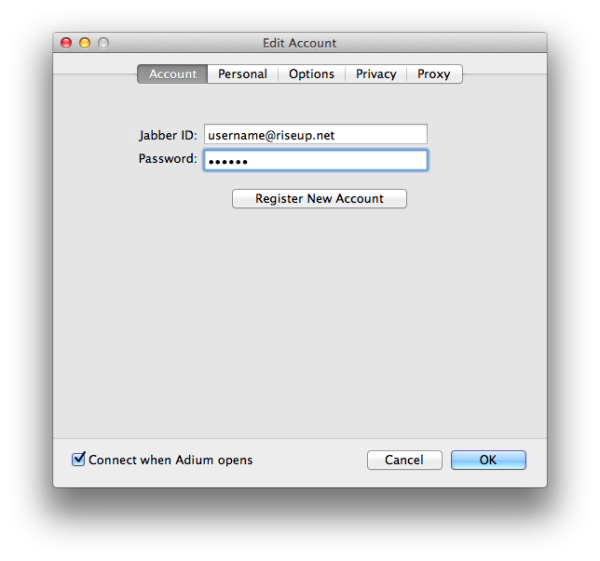 Then click the Options tab and make sure it matches the following…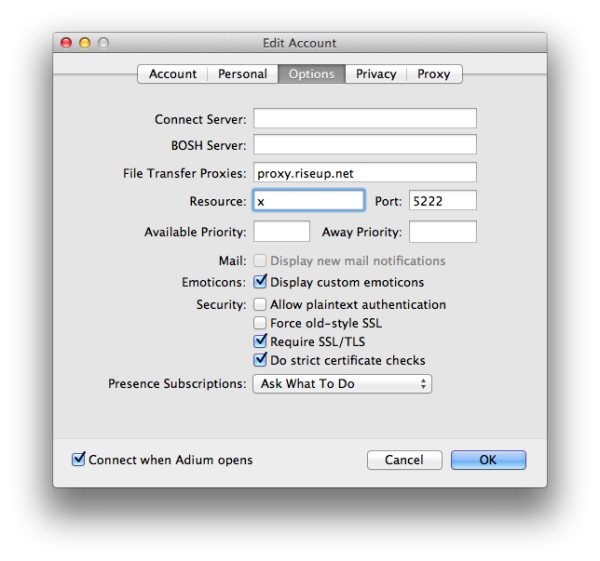 Then chose the Proxy tab and fill it out as follows…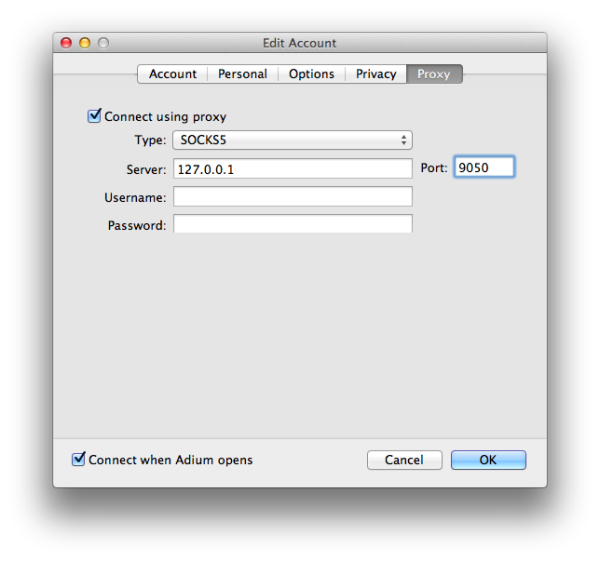 Do not check "Create this new account on the server." This is not supported. For a new account, visit user.riseup.net
(2) Under the Advanced tab:
Connection security: Require Encryption (important!!)
File transfer proxies: proxy.riseup.net
(3) Click OK
Additionally, you may wish to enable OTR.