Don't look at social media management as a small field.
According to Glassdoor, the average salary of a social media manager is around $55,199 as of October 2019. And, after all this scenario or work from home, the field is growing like anything. More and more companies are trying their hands on social media to increase their brand awareness and thus getting a push in their sales.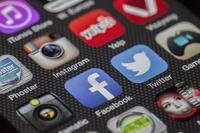 Even the top social media platforms are launching new services that can help businesses in this crisis. Recently Facebook launched a Shop feature on its platform which allows anyone to create a shop right on Facebook itself. This will be a great help to small business owners as they would be able to sell their products directly on the platform.
Looking at the growth of social media you might have already guessed about the need of people to handle brand accounts. The major problem with beginners is that they even don't know the process to become a social media manager. Even after taking some online courses, the roadmap is not yet clear.
Thus, we wanted to share the steps to become a social media manager.
1. Learn Marketing First
Even before entering the field of digital, you should have enough knowledge of Marketing. Read some books, have online courses or you can even have a degree in marketing and communication. This would help you in knowing about user psychology and their behavior towards general marketing.
2. Get the Knowledge of Digital Marketing, Especially Social Media
After you have enough knowledge about the Fundamentals of Marketing, you can move on to learn Digital Marketing. As you will be working on the social media part, you have to know each and everything about the working of social media platforms and algorithms. Each individual platform has its own set of rules and guidelines and you should have them on your tips.
3. Learn Working on Tools
This is year 2020 and almost everyone working on social media uses some sort of tools. Some people are using it for automating social media posting and others are using it for social media chatbots. And, to compete with others with your skills and brand you will have to learn tools to some extent. This is just one of the skills that social media managers should have.
4. Analytics and Reporting
No social media campaign can be successful without analyzing it and reporting everything right from the beginning. And, for doing so you will need to learn a lot about analytics and some tools that are used for doing the process. Also, you should have enough knowledge about social media KPIs to judge your results. Make sure that your KPIs focus on the same goal as the brand for which you are working.
It depends on you and your company to choose the reporting tool and the way in which you have to report everything. All this means that you should have the basic concepts clear.
5. Learn Copywriting
The sooner you understand the importance of copywriting, the better it will be for your career. Copywriting is the process of writing content for advertisement purposes. The main idea behind it is to persuade users in taking some actions. It revolves around a lot of factors and might take years for you to write copies that convert.
You can start with some essential tips of copywriting from Apna Writer and then you can take an online course. Apna Writer is in the copywriting field for years and are known to be one of the best copywriting agencies in India. Other than that blog, there are a lot of courses available online that can teach you how it works. Ultimately, you will become good at the skill only after writing hundreds of copies and testing the results out of them.
6. Running Ads
Though only a few companies will make you work on social media advertisements but while starting your career you should know it all. As with most of the small companies, they do not have individuals for different tasks and thus you are the one who will be handling the ads, support and post publishing. It is not easy to run social media advertisements but an online course would be good to handle the things and rest you have to practice with things.
Facebook and Instagram are one of the most popular platforms for running ads and thus they should be at your target. Udemy is good platform to start learning about both of them.
So, this is the process to become a social media manager and we hope that you would have got enough ideas about the field and its working. There was a time when people ignored this field but now a lot of people are working hard to enter in this field.
If you still have some questions, do share them in the comments and lets see if we can help you with your doubts. Make sure to subscribe our YouTube channel in order to get latest insights about the social media platforms.